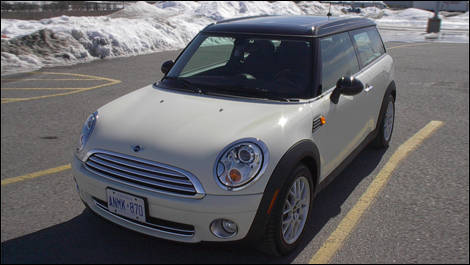 Mini Clubman is two extra doors and two real places in the back seat. And what about his character?
When I take a car for a test, I don't look at how much it costs. I look only when I sit down to write an article. This leads to curious situations: you can stop loving a dream car in a minute simply because it costs like the other two dream cars. Or vice versa – say: "This sucks is not so bad, because it can be bought for change." But during the test, it is necessary that nothing croaked anywhere. for a couple of days with the Mini Cooper S Clubman station wagon, I never looked at the price list …
Clubman is kind of just a Mini, stretched out to 24 centimeters. Just 24 or as much as 24? Yes, compared to its grandfather, Clubman looks more like a commuter train, to which a couple of tanks are docked! But the funny thing is that I call it "mini".
An interesting thing is traditions. Paying tribute to the old-school "sheds" Clubman and Traveler, Mini designers made a double door that leads into the trunk the size of a matchbox and, as a "bonus", blocks my view. But they did it so that I wrote about the back doors not as the greatest misunderstanding of mankind since the time of plastic knives, but wrote with delight! I like to open doors with both hands. If they are clean, of course …
Usually, in these cars, the first thing I look at is the exhaust pipes and red nameplates. But this time I noticed them only when I was looking at my photographs in the editorial office. Turns out there are more interesting things about the Mini.
Mini Clubman is a free attraction for passers-by. Ein! – open the passenger door. Zvei! – open the side half-door. Dray! – take out a stopwatch and note how long they will be looking at you without stopping. My record is 43 seconds. It will be necessary at leisure to ask around the owners of the Mazda coupe about their achievements.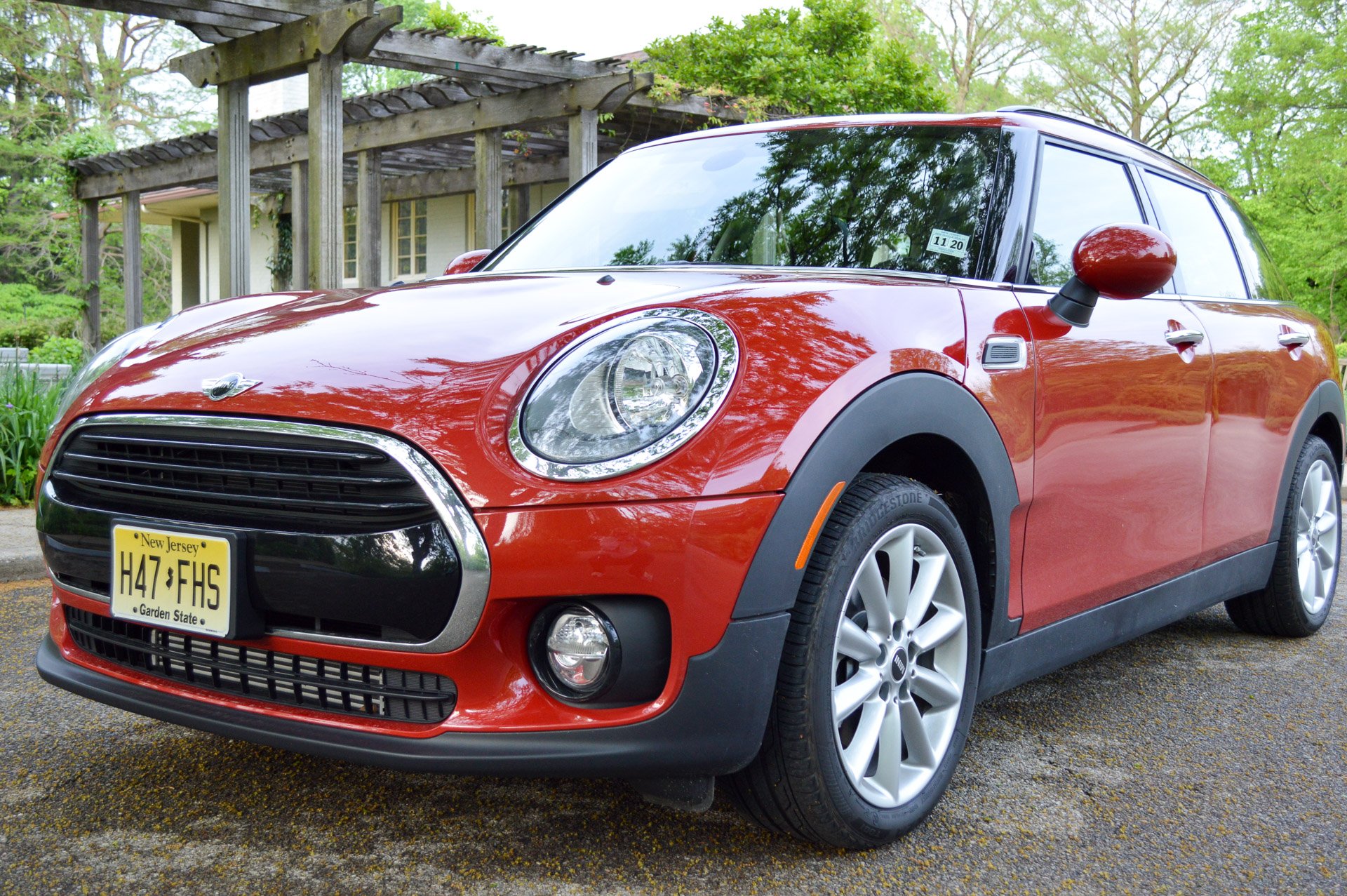 Opening the doors is not only spectacular – it really makes it more convenient to climb back. There, by the way, everything is very civilized. In a regular Mini, I would not fit in the back seat, even if my head and both legs were unscrewed. And here it is easy!
Just don't think that exhaust pipes don't interest me here. They also belong to the Prince motor. And then there is the optional sports suspension – all this cannot but awaken the driver's instincts. An excellent low seating position, a comfortable sensual steering wheel, a good "automatic" – even the most krivoruky will cook delicious from such ingredients.
But, alas, he splashed vinegar here: our Mini on winter tires at plus 15 on the street. And this is already inedible. The deviations are huge, there is no "hold", and the assembled chassis "crumbles" before our eyes. With sharp maneuvers, the rear axle turns unpleasantly, and what a rodeo it turns out in ruts under braking!
But on the track, the Clubman will give odds to any Mini: here it is, the advantage of the extended base. But even here it would only be better on tires for the season. You can even go on a journey. The historical name Traveler would be more suitable for such a Mini.
I have only three complaints about the salon. – a speedometer, the readings of which cannot be seen except by a traffic cop at a checkpoint five kilometers away. Even the first Mini surprised everyone with a huge speedometer, and here the dial is even bigger. It seems that in the third generation the entire front panel will fit in a round whopper, and in the fourth – the Mini will simply become a speedometer on wheels. Another complaint is that the power window tumblers are inconvenient. And finally – while actively spending time in the cabin, you will almost certainly fry by accidentally hitting the seat heating button with your foot. Or maybe it was done on purpose so that we do not forget: Mini is a "hot" hatchback, even when it is standing?
All claims are complete nonsense. But it is worth mentioning them if only because there are no more serious shortcomings in the cabin. Moreover, I found out the main drawback of Mini, as usual, after the test.
Clubmen https://jiji.co.rw/44-residential-land-for-sale Owners! You are insane (especially if your Clubman, like ours, is in the maximum configuration) – but everyone who has spent at least a day with the Mini will understand you. My toad also died under his studded tires. But let's not count on the support of the majority. If you don't want to be called crazy, don't tell me how much your Clubman costs. And I won't tell. Why spoil the mood of people and turn the field for comments into a swamp. Someone else's toad knows best how much can be bought with this money. We do not care. Like? We take it and don't listen to anyone. And we do not say how much they took.